UPDATE : CORONAVIRUS COVID-19 - School will remain closed until 31 March 2020.
We hope everyone is safe and well. One of the keys to a successful combatting of the Ebola virus in Sierra Leone was the way in which schools, through their communities, educated the public about how to behave. I think it is our responsibility to do the same.
1. As per recently communicated government directive please note that the school will remain closed until at least 31 March 2020.
2. Online Learning: Lessons have started today as students have responded positively. Please note that it will take some days before the system and practices are running smoothly. Today we trained all staff on this method. We will continue to learn and share our experiences. Please do share yours. Any issues should be communicated directly to the respective heads or Ugyen (ugyen.dem@giclm.edu.in). We do not want students sat in front of a screen for an entire day. They will still be given written work, drawing, problem solving, making videos of themselves to upload etc. PE and Dance will be giving physical sessions that can be followed indoors.
3. Online Examinations: This is the first day so we will receive any feedback to help us.
Please note that school premises are closed. Students cannot collect any books or materials. Staff are aware of this and will adjust their planning.
Please refer to the latest Communication to the Community and the Pandemic Levels Matrix & Upcoming Cambridge and IB Examinations 2020 for further information."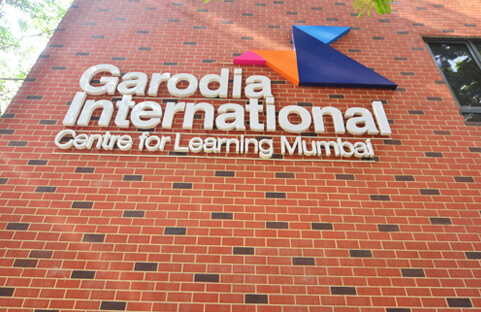 Welcome
to GICLM
GICLM is an international school with a strong educational heritage. The state of the art campus, located in Ghatkopar, attracts children aged 3 to 18. With an emphasis on modern learning, using the world class Cambridge and International Baccalaureate curriculums, we enable students to become global citizens and future leaders.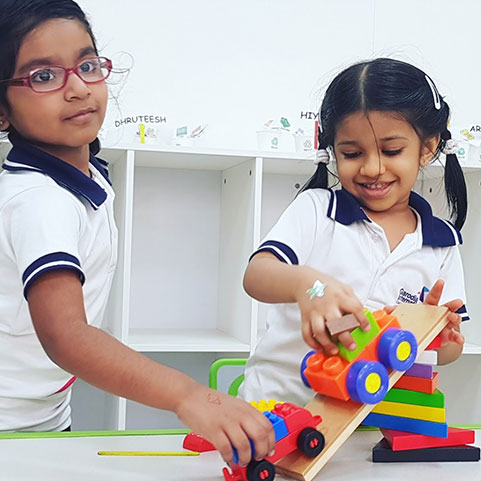 Maths and Science

These subjects form the 'core' of our learning at Garodia International Centre for Learning Mumbai. Studying is an experiential journey built upon the foundations of strong knowledge and conceptual understandings.

A holistic and values led education

The Arts, Sport and Social Sciences develop key skills and understandings enabling students to develop a sense of respect, compassion, equality and social responsibility.

Entrepreneurship

Preparing our students for the excitement of entrepreneurial efforts, we create a safe space for them to venture into the world of risk-taking and business.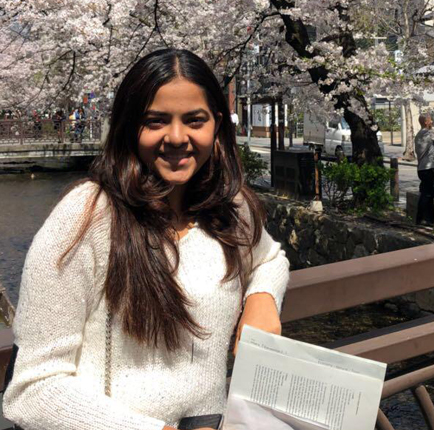 Gurbani Bhatia
Class of 2019
I've been a member of the Garodia family for 13 years. Over the span of these years I've had wonderful experiences, all unique to GICLM; such as Pasch Youth camps and the Winchester Symposium. These experiences were especially vital to my growth as an IBDP student, one who can grow holistically and not just academically. Along my IBDP journey, teachers have been a tremendous support, guiding us through all academic obstacles.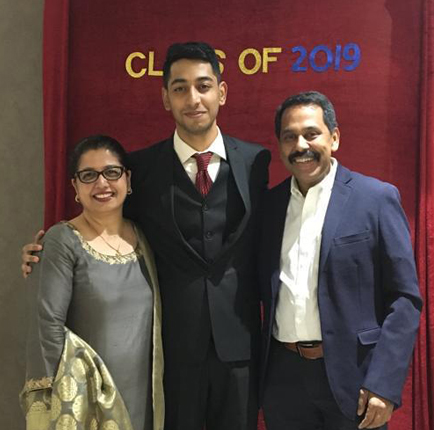 Shivank Ganesh
Class of 2019
I have been a part of this school for 12 years, and the experience and satisfaction I have gained has increased each year. Throughout this time, I was constantly supported by my teachers, who helped me improve my academic abilities and truly experience the IB curriculum through critical thinking and open-mindedness.Overall, these 12 years have shaped me as an individual to become a more caring and conscious individual with both personal and humanitarian goals.
Previous
Next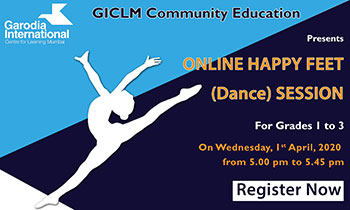 Online Happy Feet (Dance) Session.
For Grade 1 - 3
On Wednesday, 1st April 2020.
From 5 pm to 5:45 pm
Read More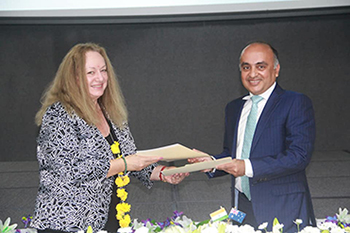 GICLM is extremely proud to announce that it has signed an International Memorandum of Understanding with the University of South Australia, bringing preferential university access & study opportunity to all our community.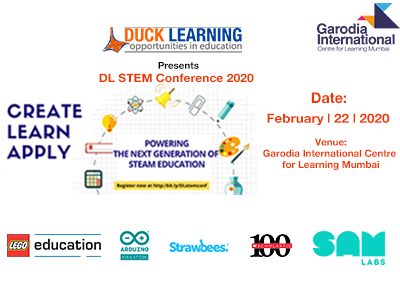 DL STEM Conference 2020
On Saturday
22nd February, 2020 @ 9 am Onwards.