A Welcome from the Head of Primary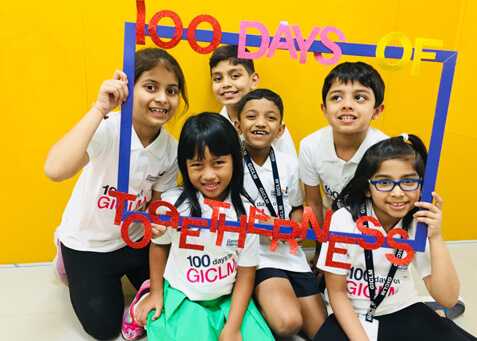 At GICLM, our aim is to ensure every child reaches their full potential in every aspect of their education. Values, such as pride, compassion, respect and friendliness, are an integral part of the primary school's ethos.
As Head of Primary, I am proud to be part of such an exciting school.
Entering the school, visitors often comment on the friendly and welcoming environment. We would love you to come and experience this for yourself.
Happy, friendly, confident, secure children are able to reach their full potential. We expect our students to strive towards high academic achievement and aim to prepare them for an ever developing future.
At GICLM, we teach pupils how to 'learn to learn' and to explore the world around them. With such a rich local environment, we always try and incorporate real life experiences wherever possible into the curriculum.
I would be delighted to meet you and show you around the school myself. - Michelle Massey
GICLM Primary Curriculum: Ages 3 to 11
( Best IGCSE school in Mumbai )
The Primary department is divided into two sections: the Early Years Foundation Stage (age 3 to 5 years) and the Primary Years (age 5 to 11 years).
The Primary School curriculum is based on the Cambridge Curriculum, taught alongside thematic, holistic topic units. This blend reflects the needs of an international and multicultural student body and makes the most of the unique opportunities being located in India.
The resources and facilities help provide a stimulating and exciting environment that encourages our children to fully engage in their learning. All classrooms are purpose built, light and airy, with a shared open area for learning outside of the classroom.
Apart from the classrooms, children at GICLM have access to a range of specialist areas such as the learning centre, drama studio, music room, LEGO lab, art & design studio, state of the art science laboratories, modern spacious canteen and extensive facilities for sports (swimming pool, gym and in-door courts).
Assessment
Day-to-day assessment is an essential aspect of effective teaching. It involves the teacher focusing on how learning is progressing during the lesson, determining where improvements can be made and identifying next steps.
During lessons, primary teachers at GICLM will be listening to, observing, checking on the children's understanding and analysing the responses of the children they are assessing. They will be using a variety of strategies such as questioning, observing and talking with the children on a daily basis.
More formal types of assessment (such as end-of-unit tests, Cambridge Checkpoints) will also be used at regular intervals during the year.
Homework
Homework is an important aspect of learning extending classroom learning, understanding and preparation. This may include projects, individual or group assignments. Homework begins from Grade 6 onwards.
Read More
Pastoral Care
GICLM teaches a Personal, Social, Health, Careers Education course for all students. Key topics appropriate to age groups are tackled. Additionally, all students have a personal tutor who looks after their overall progress and wellbeing. A school Counsellor is a full time member of staff.
School, Family and the Community
GICLM is a community school and we value the contributions of parents and individuals. We have a strong Parents Representatives group that meets to join in discussions about school improvements. Parents meet teachers regularly to discuss academic progress of students.